Business
Risks of doing Business and how to deal with them
You cannot run away from risks when doing business anywhere. The key is to be able to identify them and manage them, not avoid them. The risks identified here are common ones that businesses in Ghana face. Some are eating into business profits whilst others are killing businesses entirely.
Exchange Risk
Ghana's cedi has been quite stable in recent months. But that has not been the case always. The cedi has moved from 1.4 cedis to a dollar in 2010 to 4.3 to a dollar by 2015. That's over 200% depreciation over a 5year period. What this means is that the cost of importing goods (finished products or inputs) has become 200% more expensive. That's huge. People make the mistake of thinking that their business is not affected by the depreciation of the cedi because they don't import anything. The general cost of doing business in Ghana is directly affected by exchange risk as other businesses pass on all or part of the foreign exchange burden onto the market in the form of high prices. This effectively affects customers who in turn are unable to buy the products or services that your business is offering.
To hedge yourself, you need to buy financial products such as forwards and options from your bank. You can also restructure your business to benefit when the cedi depreciates without leaving you overly exposed.
Credit Risk
High cost of living and high interest rates are major reasons for credit defaults. Whilst in business, you would be tempted into advancing credit to some customers, if not all. This is when you expose yourself to credit default risk. Some customers will pay but others may not able to pay. This credit defaults can leave your business badly damaged and can cripple it.
Financial institutions can be used to limit credit exposures. Talk to your banker to structure a deal for you.
Interest rate Risk
Interest rates have mostly remained above 10% in Ghana. Banks' lending rates presently hover between 26% to 35% per annum. At the microfinance level, lending rates stand at 4% per month. These rates are quite high. If you borrow to do business, you're required to make returns of 50% and above to be able to repay the borrowed funds, pay for operational costs and make some profit. Movements in interest rates can cause your business a lot of fortune.
There are interest rate hedges you can buy. However, the simplest one is to reduce your exposure. Don't take too much loans in an attempt to grow bigger and faster. The loans could kill your business rather if your profit margins are too slim.
Legal Risks
Basel II classified legal risk as a subset of operational risk in 2003. There is no standard definition for legal risk but there are at least two definitions set in circulation. My focus will be on the fourth cause of legal risk put forward in 2004 by Roger McCormick in his Oxford University Press release titled 'Legal Risk in the Financial Markets' which stated a change in law as one of the primary causes of legal riks. In Ghana laws change, though not often, but they do change. Many of these laws have implications on businesses, directly or indirectly. Some changes like complete ban of certain products/business can knock out businesses entirely whilst others like changes in tax rates will impact profitability directly.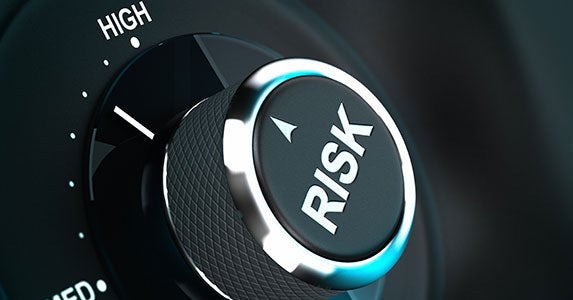 The key here is to get a legal advisor and a financial analyst to help you position your business well to avoid or minimize impact of changes in regulation or laws. Conduct regular PESTLE assessments and the consequent impact on your business.
Technological risks
Rapid technological changes can also pose dangers for your business. If your competitors leverage on technology to innovate, and you sit at the same place, you're sure to be left behind. Technology has implications on business, bad and good. It can be an enabler and a big risk as well. The risk that customers may suffer service disruptions, or business may incur losses arising from system defects such as failures and faults, incompleteness in computer operations, or illegal/anauthorized use of computers. Your business may also be exposed to hacks and other malicious attacks. Laws on technology adoption and use and on data collection and protection, among others are somehow inadequate in addressing the ever changing technology landscape.
The Data Protection Act, 2012 (Act 843), National Information Technology Agency Act, 2008 (Act 771) are some of the attempts to sanitize the industry whilst minimizing the risks. However, technological risks have different dimensions and impact on businesses in Ghana, and a legal approach alone is not adequate to fully minimize the risks associated with them. To deal with these, first employ a qualified and experienced Chief Technological Officer to manage the unit for you. He should be able to identify some of these risks and propose and implement timely and lasting solutions to avoid losses to customers and business.
There are many other risks, which I hope to share in future articles. In the meantime, you could contact me or the blog for assistance in managing these risks. Share this article with your friends to help educate them and don't hesitate to ask your questions via mail or in the