Digital
How To Start An Internet Business In 3 Easy Steps (And What Holds You Back)
"It's not quite as easy as the title makes it sound, but bear with me, this article will explain the three steps that are the foundation of every Internet business, why so many people go wrong and give you some realizations that might just be the key to take your Internet business to the next level…"
I've been studying resources lately designed to teach Internet business, but not just introductory materials, content that goes beyond beginners and is intended to take you to making making millions online.
In my case I'm interested in advanced topics that I can apply to what I do and fill my current knowledge gaps to take the next step forwards. While hunting for those elusive gold nugget ideas I invariably scan the introductory materials and learn with interest how this particular person or organization cover the basics – how they suggest you get traffic and make sales.
My studies have led me to the conclusion that Internet business is actually quite easy. Explained in simple terms (which I will do in a moment), the structure of a successful online enterprise is comprised of a few components, that when linked together can deliver hundreds, thousands and even millions of dollars in online profits.
Easy As 1-2-3
While we all have different ways of presenting what we do and the tiny details of getting a result vary, most Internet marketing experts teach the same few principles, which are in fact no different from what direct marketers have been doing and teaching for decades.
This 3-step approach were originally published in an article by Yaro Starak on Entrepreneurs-journey
It goes something like this…
Step 1: Traffic
All online business models rely on traffic of some shape or form, and it's here where I'm always curious to find what others do to drive attention to their business, as I'm sure you are too. In almost all cases a combination of one, two or all three of the following techniques are the main traffic drivers that fuel the business.
Pay Per Click: Buying traffic from Google's AdWords is recommended as the quickest, but least forgiving traffic tool. Get this right and you get thousands of visitors instantly at a cost lower than the income they return. Get this wrong and you lose money. It's a harsh learning curve, but for the winners the pay-off is significant.
Search Engine Optimization: Again Google is a significant component of this traffic source, delivering thousands of visitors to websites that rank well. I was tempted to call this traffic method "content marketing" but let's keep this as simple as possible. For those who are diligent and learn how to leverage content, search engines offer a steady stream of free traffic – it can just take a while to get it flowing.
Affiliates: Affiliate marketing is the most underutilized traffic source for many Internet businesses and that's likely because it takes more than mechanical mechanisms to make it work. Relationships are required, but when you get the elements right presenting a winning offer to affiliates results is a huge traffic windfall for you. Affiliate traffic is usually quality traffic, thus has the highest conversion rate and best of all – it only costs you money when you make money, so it's a low-risk investment.
Beyond these three core traffic techniques there are many other methods that can be used, but if you look under the hood of most Internet businesses you will find that one or two or all three techniques above account for the big chunk of converting traffic.
What Is Yaro's Best Source of Traffic?

In case you are wondering, my best source of traffic is affiliates followed by search engines. For most blogs search engines will account for the largest chunk and most dependable source of traffic, since good blogs are content driven and search engines love content.
Step 2: Make A Sale
Once traffic is flowing, the next condition required for a profitable business is to make that first sale. A targeted front end offer is the usual suggestion, in most cases a sub-$50 priced information product, although a physical product can work too (many late night TV infomercials use a loss-making front end offer of a physical product that is used to identify and open communication with customers).
The purpose of the front end product is to generate a customer. Profit does not come from sales of the front end product in most cases (it's hard to get rich off a $27 ebook), rather it is raising the per customer value that results in the big gains (more on this at step 3).
The front end product is important because it opens the door to a potentially long term relationship, which when done right, will result in benefits for the company and the customer. The first sale also creates the window of opportunity for step 3 – upsells and back-end offers.
Step 3: Sell More With A Bigger Margin
The core concept of step 3 is that it is always easier to convince someone who is the process of buying or who has bought previously, to purchase more.
The front end offer at step 2 creates the buying condition and then at step 3, upsells, downsells and cross-sells of digital items, continuity products, coaching, consulting, physical products, seminars, conferences and anything you can come up with that is relevant and valuable to your customers, is where the profit comes from.
While not every customer will take advantage of back-end offers you make, the strategy relies only on small segments of your customers buying your upsells and back-end offers. The margins at this point however are significant, so one back-end sale can result in as much profit as 10, 100 or even 1,000 front end orders.
As I talk about in the Conversion Blogging Video and break down in some depth in the Sales Funnel 4-Part Article Series, the idea here is to filter down to a very small group of people, a subset of all the traffic you generate, who buy everything you offer (or at least something with a high profit margin). It's these people who benefit the most from your business, but it takes the above three step process to attract and filter down to them.
When you get this process set-up, you can determine how much each customer to your site is worth. You know how much traffic you get, you know how many of them buy your front end offer depending on what source of traffic they come from and you know how many of them buy back-end products and upsells. From there you can calculate how much each customer is worth, on average, to your business.
Do You Know Your Customer Value?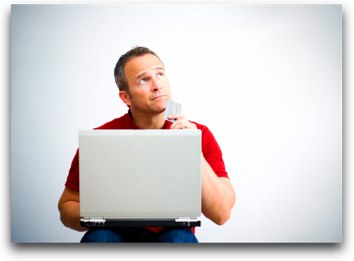 Rich Schefren hammers home the concept of Customer Value in his Business Growth System. He really needed to get this principle right because long before he was an Internet business guru, he had physical real world businesses (an hypnosis company and a boutique fashion store in Manhattan, New York).
When you run real world stores your costs are so high that you have to get your numbers right. If you don't, you lose money – lots of it. In the Internet world things are more forgiving because sunk costs are so much lower, however that doesn't mean customer value is any less important.
Internet business owners don't suffer the consequences of not focusing on the key customer metric, instead we can flounder around, test and fail and walk away perhaps bitter and frustrated, but it doesn't cost us much more than our time. If you were investing ten or twenty or even hundreds of thousands into your business, you would know your numbers from the start.
Raising Customer Value
If you knew, despite selling a $27 front end ebook, that thanks to a strategically timed and optimized followup process, that each customer you convert is eventually worth $300 to your business, could you use that to your advantage?
Of course you could!
You could spend more on pay per click advertising. You could hire search engine and content development professionals. You can pay more money to affiliates. All these things drive more people into your business, result in a huge strategic advantage over your competitors and fuel massive profit growth.
If you have been keeping up with recent launches in the Internet marketing space, nearly all the leading players have been implementing this process recently, and that's no coincidence. These guys (and a handful of girls) are testing, sharing results and then replicating the process and of course – promoting each other's launches each time they have something new.
As I outlined above in the three steps, it's not a difficult concept to grasp once you spend some time studying Internet marketing (and perhaps experiencing the process as a customer of another marketer). However so many things can hinder the outcome that very few get far enough along to realize the million dollar result.
If It Is So Easy – Why Isn't Everyone Doing It?
The problems lie in the details. While the explanation I provided in this article may present a process that is conceptually easy enough to understand once you get used to the basics of Internet marketing, pulling it off is difficult.
Most fail at step one – traffic. Despite best intentions and some initial hard work, people are sporadic workers at best, and without some kind of immediate gratification, give up long before results come.
Worse still, many begin an Internet business with existing hindrances that plague their ability to perform – things like mortgages, full time jobs, families to support, ingrained self defeating belief systems, unrealistic expectations, poor work habits, an inability to let go of control or hire help when required, inferiority complexes, low self esteem or all manner of roadblocks can get in the way.
For those who persist long enough minor results come there way, yet after such a long journey and so much effort, they are disappointed and discouraged – they expected to be making better money by now.
Take It To The Next Level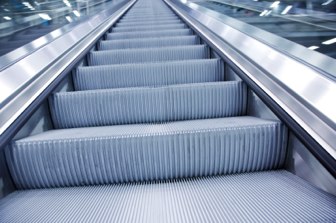 Hard workers and people with talent often get the traffic part right and might even make some money with a front end offer or selling affiliate products, but they are working at full steam just to maintain that level. The idea of creating more product to sell for upsells and back-ends, creating sales pages, recruiting affiliates and doing even more seems impossible – the current workload is suffocating enough.
I can vouch for this because, while I'm successful to a degree (certainly above average), I am still not realizing a lot of potential – in fact I'd say I'm only realizing 10% of what I could achieve if I took the next step with my own business.
The advantage I have is I don't see it as impossible to take the next step, nor do I feel that I am suffocating because I've built my business based on freedom before money. However, I do face a choice as to where my business is going to go next.
What Tiny Details Hold You Back?
It's inevitable if I want my business to grow that I will need to make changes. The greatest potential for growth in any business is removing those things that hold it back, that constrain it. This is such a big issue that Rich Schefren decided to focus his entire new report just on constraints (I'll get you the download link for the report at the end of this article).
As I stated earlier, it's the details that stop people from succeeding at all points of the 3 step system for a successful Internet business. In my case, I'm held back somewhere around the step 2 and 3 area, although there is certainly potential to do a lot more at step 1 as well.
Here's a list of the constraints holding me back –
Lack of product to sell: I've got a bunch of products that are near complete or merely ideas in my head to be created that I just never get around to implementing. As a result, I don't have anything close to a fully developed sales funnel with upsells and a back-end.
No sales process for new products: Even with products ready to go, I can't sell them until I have a sales page up and running with my shopping cart to take payment and deliver the goods. Plus you need autoresponders to keep the marketing system going for each new product and let's not forget the whole "launch process" for each new product.
Maintenance of current systems: I spend most of my time keeping the status quo going and there's very little work on new projects. I blog, support my paying students, promote affiliate products and fix things when they break.
I'm traveling: This one is understandable and will change soon enough, but it's a constraint now because the little details (again with the details!) while traveling suck time too.
I'm holding myself back: Ultimately, as a big picture answer – I need to get a whole lot of stuff done that I cannot realistic do myself – I need the help of other people.
I could break each point above into more minute details, all the tiny things that need to get done that constrain my results, but I think you get my point.
Now, how about you?
Every business owner should be able to sit down and relate a series of constraints that hold them back, based on where they currently are with their business and where they want to go next.
I suggest right now you take a look at what you focus on with your business, what the next step is to achieve your next immediate goal and what's holding you back from getting it done.
Care to share your constraint?

If you are brave – take a few minutes to leave a comment reply to this article and list your present constraints, where you currently sit in the 3-step Internet business system and what needs to get done next.
You Need Awareness Followed By Action
Thankfully, just be reading this article to this point and reflecting on your own business situation you are getting closer to figuring out what is stopping you from successfully implement the oh-so-easy 3-step Internet business plan.
Here's a process you can go through next to keep the momentum going –
Become aware of the need for change
Determine what problem has to be solved next
Isolate the first step required to move towards solving the problem
Collect the required resources to take that first step
Execute
Rinse and repeat this to remove every constraint you have and you will be a millionaire. It's that easy ? .
Need More Help Dealing With Your Constraints?
Rich Schefren has just published his latest report – The Uncertainty Syndrome – which focuses specifically on the idea that constraints are what hold us back from succeeding at business to the level we desire.
If you like the ideas discussed in this article you will love his report. You can grab it here for free –
Download the Uncertainty Syndrome Report
To find out more about the author of this article and reach out to him, click here.
See also: How to make money with your smartphone